A life worth living thanks to Medtronic Pumps and CGM - Barnaby
Monday, May 31, 2021 - 16:01
After having 4 hypos that could have ended my life, my brother pulled me aside and told me "If you don't get your diabetes under control you will be moving in with us so we can take care of you." As a thirty something year old man the thought of moving in with my brother so his family could take care of me was beyond embarrassing, but understandable given where I had been – I needed some help, and Medtronic insulin pump technology has been all the help I needed.
I've had diabetes since I was 14 and for the most part my control had been so good it allowed me to do some pretty cool things – I was school captain of my high school, captained my local Aussie rules club, travelled solo overseas, and played a season in the AFL for the Sydney Swans.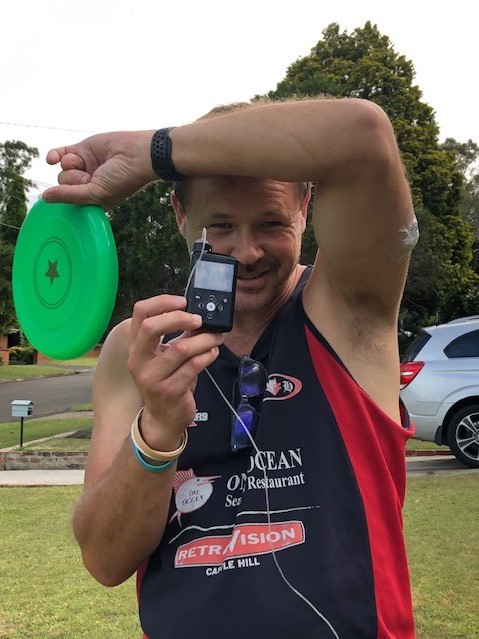 When I was 25 though I was bashed in an alcohol fuelled attack and had a stroke, and my life of doing cool things without a worry came to an end. I began insulin pump therapy after I had my stroke in 2005, and it has allowed me to do more cool things than I could ever have imagined – I have climbed Mount Kilimanjaro, walked the Kokoda track, made an Aussie rules come back to play my hundredth game for my local footy club, and now I host an interview show – "Everyday Greatness". It all nearly came to an end with my 4 hypos though.
1 – Passed out in an alleyway in Sydney's CBD after wandering around the streets in a low sugar stupor – luckily discovered by a policeman and taken to Sydney hospital to recover
2 - Didn't wake up in the morning due to a hypo and my late wife had to ring an ambulance to bring me back.
3 - Passed out on my couch and wet myself after a day at the beach – Medtronic CGM technology brought me back.
4 - Didn't wake up to go to work but I was on my own as I had lost my wife to breast cancer so my sister jumped the fence and banged on the door to bring me back.
After being very close to having my life taken by diabetes, Medtronic insulin pump and CGM technology has quite literally been a lifesaver– Now I get so much more out of just throwing the frisbee with my stepdaughter and hanging out on the front porch with my wife – Medtronic has been all the help I have needed.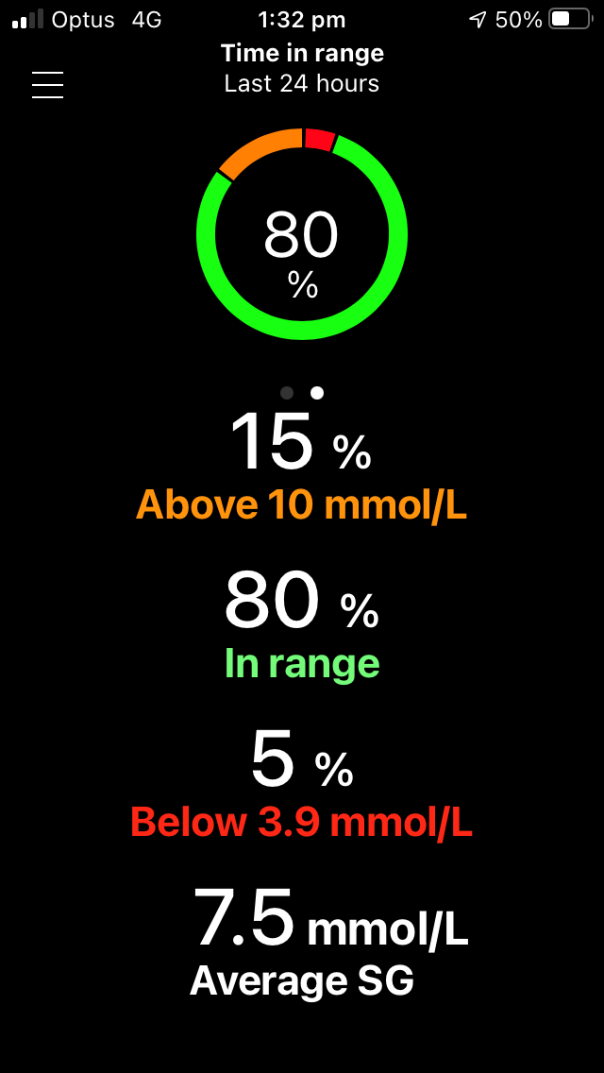 The patient is a member of the Medtronic Patient Ambassador Program and has received consideration for their time. This patient testimonial relates an account of an individual's response to the treatment. The account is genuine, typical and documented. However, the individual's response does not provide any indication, guide, warranty or guarantee as to the response other persons may have to the treatment. The response other persons have to the treatment could be different. Responses to the treatment discussed can and do vary and are specific to the individual patient. Please consult your healthcare professional for a full list of benefits, indications, precautions, clinical results and other important medical information that pertains to the therapy or products discussed.
** Always Read the Instruction for Use. Medtronic's (real-time) continuous glucose monitoring (CGM) products are indicated for use by people living with type one diabetes. 'Some user interaction is required with SmartGuard™ Auto Mode'. Automated insulin delivery is made possible through combining Medtronic insulin pump and continuous glucose monitoring technology.
SPRINGCM #9176-022021