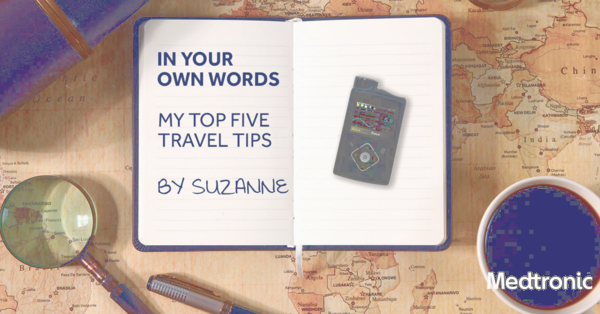 Friday, January 19, 2018 - 15:29
These are my top 5 travel tips:
 When packing, check diabetes supplies and then check them again after a little while, just to be sure there's nothing you've forgotten.
Try to document as much information as possible about accurate readings and insulin amounts taken, to help with making decisions regarding food and timings etc. as things/experiences can get crazy when travelling...
Read More