CGM Reimbursement May 2016
Friday, January 29, 2016 - 15:41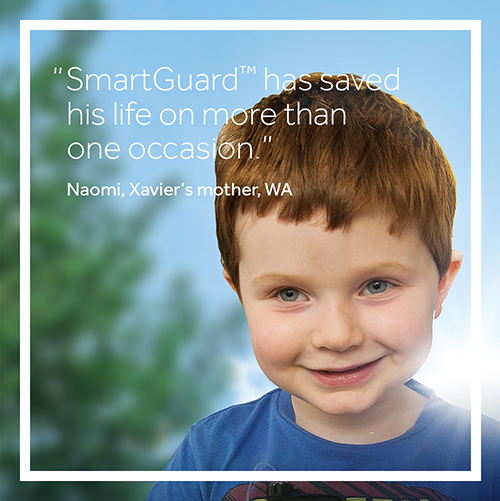 As a first step (because we have the clinical evidence to show that it would be cost effective) we are asking for CGM funding for those who are hypo-unaware to be funded on the NDSS NOW. The Danii Foundation, JDRF and Diabetes Australia have supported it. The Hon Sussan Ley MP asked for more evidence to support this funding. Funding of CGM for the hypo-unaware has been on the community agenda. Clinical and cost-effectiveness data exists, so why isn't it funded? Email your local MP to ensure they are across the latest evidence to positively make a change. The good news is #TheEvidenceIsHere
Rallying your MP
​Encourage your MP to take action by supporting sensor funding on the NDSS by following the three easy steps below. We've included the main points of our submission to make it easier for you.
Step 1:
Find your MP's email address here. http://www.aph.gov.au/Senators_and_Members/Members 
(Note: If their address details aren't there, send the email below to department@treasury.gov.au)
Step 2:
Open the sample email and paste in your MP's email address.
Step 3:
Add your own comments! Then hit send!
or copy and paste the below sample email:
Dear MP, 
As a person living with Type 1 Diabetes and a Medtronic Insulin Pump user, I urge you to call upon the Minister for Health to commit to fund glucose sensors on the NDSS from 1st July 2016 for a specific high need group of T1D Australians who are hypo-unaware.
When CGM is used with a pump that has automated insulin suspension, insulin delivery can be stopped when glucose levels read by the glucose sensor go too low or are predicted by the pump to go very low. This provides an integrated diabetes management system that clinical studies, including Australian research, show prevents diabetes related seizures and coma.
Government commitment to reimbursing glucose sensors is needed for these reasons:
Two pivotal clinical studies showing the glucose sensor as part of CGM technology used with an automated insulin suspension pump totally prevents severe hypoglycaemia episodes in hypo unaware children, adolescents and adults.
Federal Government investment in Australian research currently underway involving the use of CGM sensors that enable the insulin pump to predict when hypoglycaemia is going to occur. This enables insulin delivery to be stopped early enough to prevent low glucose levels from happening.
Economic analysis showing the sensor is cost-effective if listed on the NDSS for these high risk T1D patients.
I note that during question time in 2015 the Minister For Health stated that she lacks the evidence for this decision. I draw your attention to the following evidence in the budget submission by Medtronic:
It currently costs the Australian community $570 million from complications associated with diabetes such as blindness, kidney failure, amputations, heart disease and strokes. For every person kept out of hospital due to a hypoglycaemic event over $5,600 is saved.
A submission to the Department of Health by Medtronic was lodged in February 2013 and has been evaluated, requesting glucose sensors be listed on the National Diabetes Services Scheme (NDSS).
Please note the Department of Health assessed the submission in 2015 which shows cost- effectiveness, the analysis for which was published in a leading health economic journal called Value in Health, which can be accessed here.
The Evidence Is Here, so please urge the Health Minister to announce this vital funding in the May 2016 budget.
Yours Faithfully